How to check "Latest course enrollment status"
The Course Selection System randomly assigns subjects with limited availability to students on a daily basis during the Add-or-Drop Selection. The "Latest Course Enrolment Status" system records the number of students adding/dropping classes and shows whether seats are available with the latest changes.
Course Information System -> Select Courses -> Report -> Latest Course Enrolment Status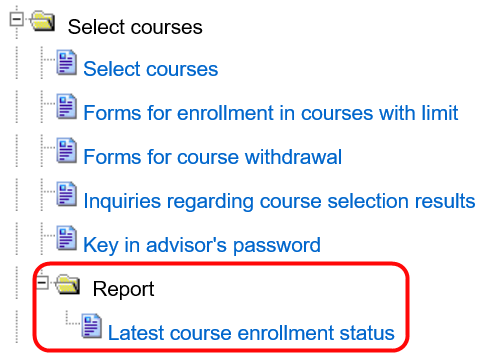 During the non-selection period, course availability can be checked through various interfaces in the Course Enquiry system. For example, you can use keywords to search for information on course capacity and the number of students enrolled. If the 'size limit' is equal to the 'number of enrollment', this means that there are no more places available.