How to select courses
Course selection time
From 12:00 noon each day until 9:00 the following morning during the Course Selection Period.
Log into the course selection system
Step 1:NTHU homepage, click on 'Academic Information System'

Step 2:For the first login, please click on "Can't log in?" and follow the instructions to activate your account.

Step 3:Find the folder icon called: Select Courses and click "+", then click on "Select courses".


Course Selection System Interface
Enter the course selection system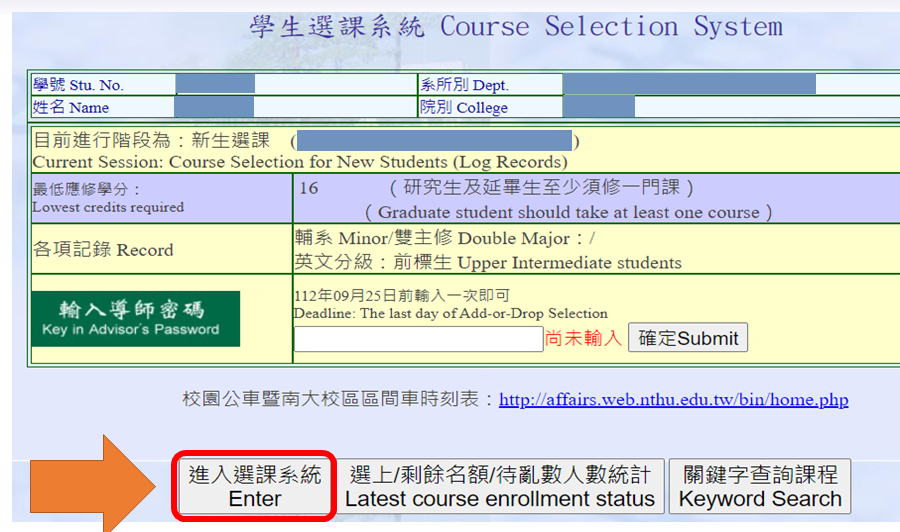 After entering, you will see the following screen:
Top of the page - Course list and added courses.
Bottom of the page - Relevant regulations, selected courses, personal schedule.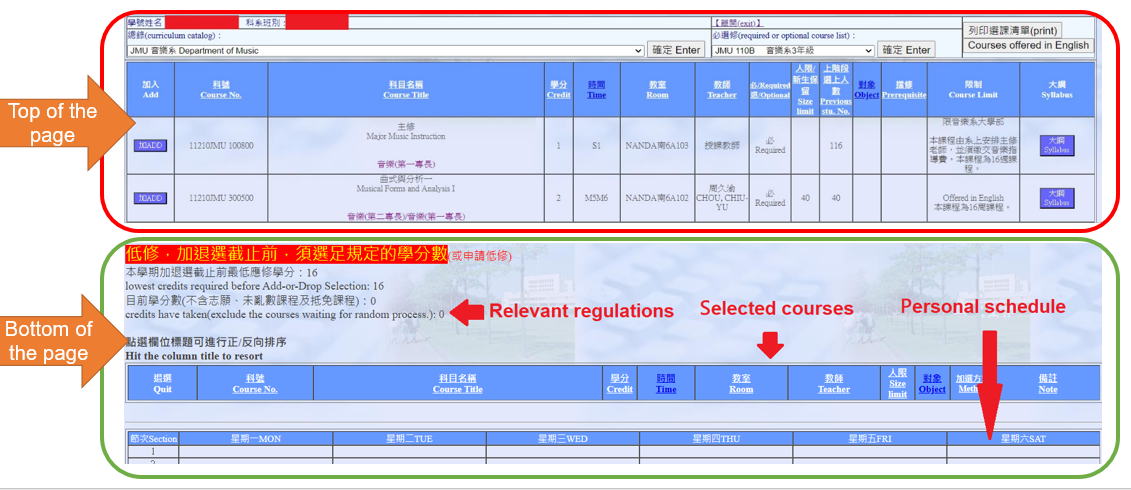 The top page toolbar includes four query functions:
Curriculum catalog

→ This allows you to view all the courses offered in that term.

Required or optional course list

→Here you will find a list of all the courses available to you, arranged by department.

Print

→To print the currently selected courses.

Courses offered in Englihs

→Click to see all the courses offered in English this term.
The query results are displayed below (in the purple box):

Add Courses: You can click "Add" to enroll in the desired courses

The selected courses will be displayed at the bottom of the page.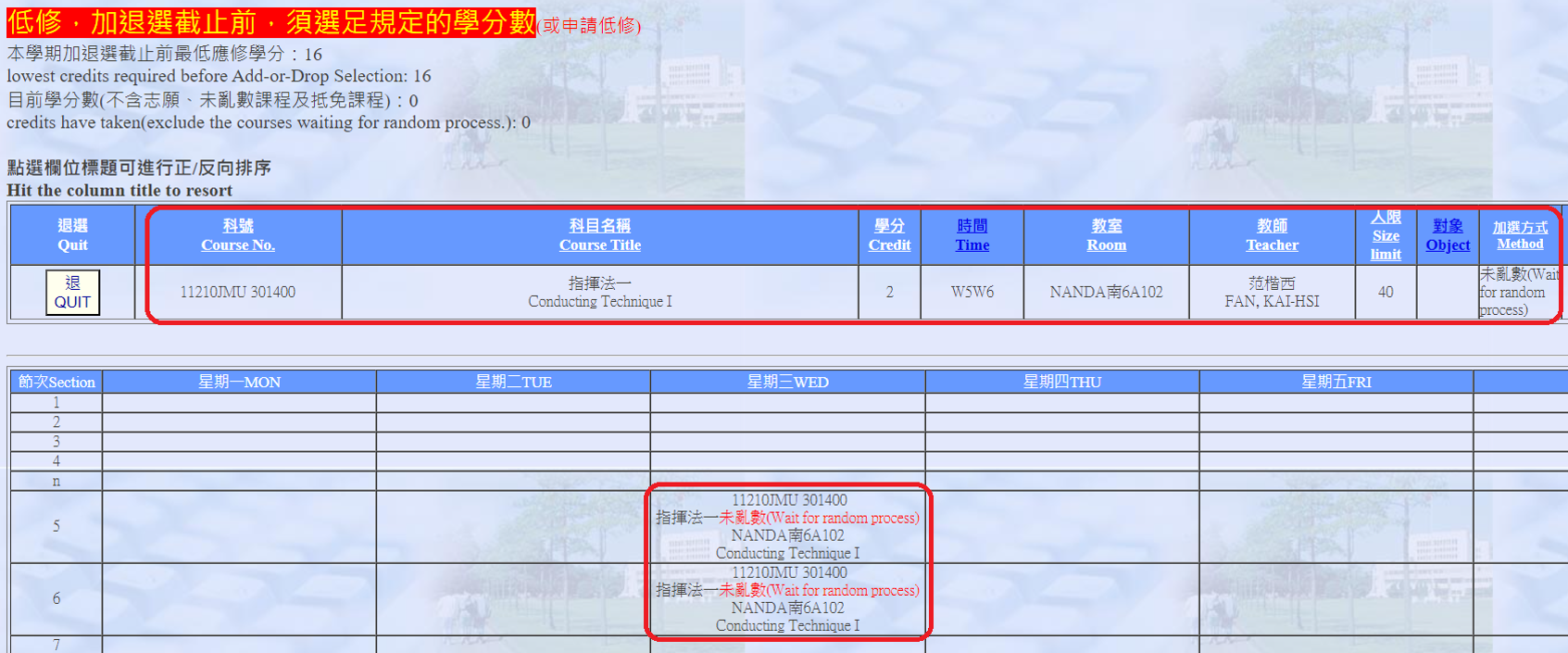 Dropping a Course: After clicking on "QUIT", a confirmation will be displayed and the course will disappear immediately.

For safety reasons, the system will automatically log you out after 30 minutes of inactivity. You may log back in to add or drop courses during the course selection period.

The Tentative System interface is similar to the course selection system:
Freshmen can use this system to become familiar with the course selection operation interface and carry out course planning in advance.
Informal Course Selection System
No checks are performed for scheduling conflicts, prerequisites, repeated enrollment, or any other course restrictions.
Login Method
Academic Information System → Tentative schedule