How to select courses
Please use your student ID no. as the username (e.g. 108123456)
The default password is the last 6 digits of student ID No. + your birthday(MMDD)

**The course selection opens from 12:00 noon to 9:00 a.m. the following morning during each course selection period.


In the upper part of the screen, You will see a list of all the courses available for you, arranged by your Department.
At the top-left of the screen, there's a drop-down curriculum catalog menu. Once selected, you can view all the courses offered this semester.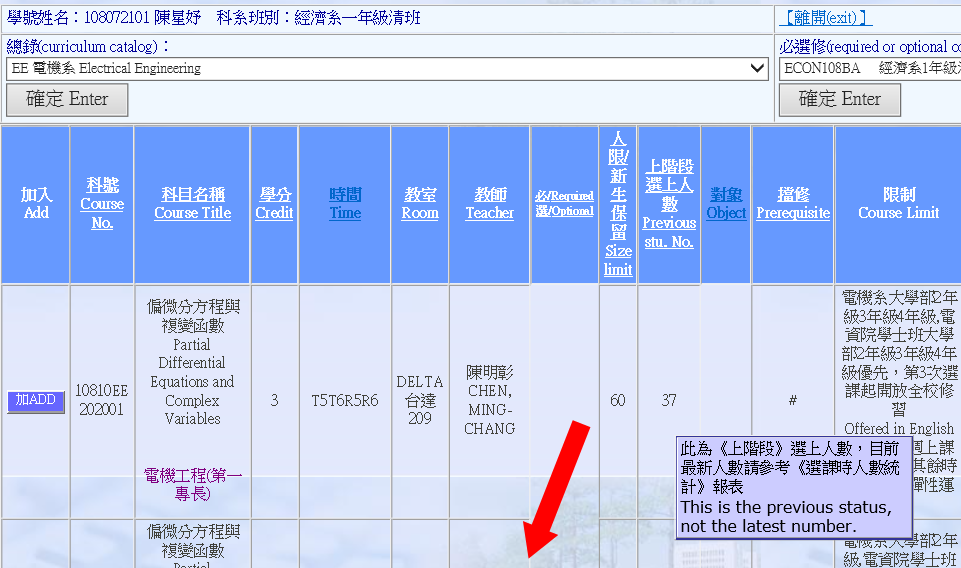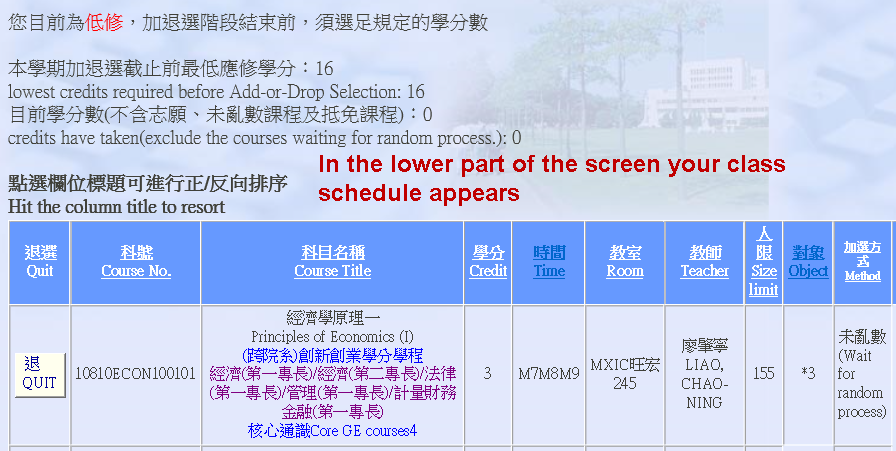 Click on Inquires regarding selection results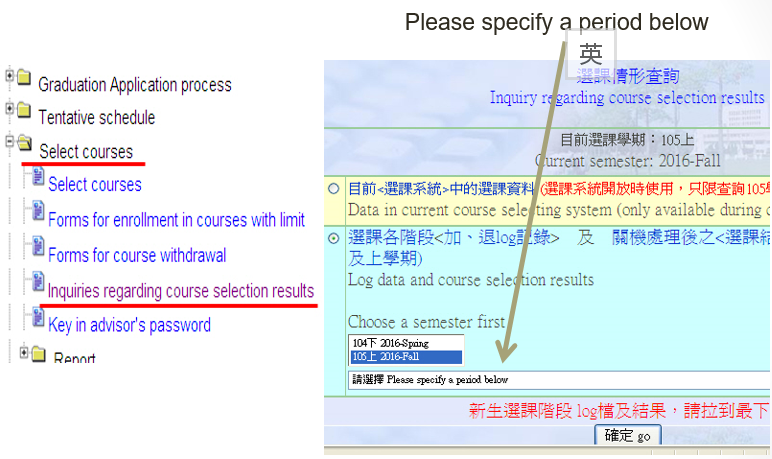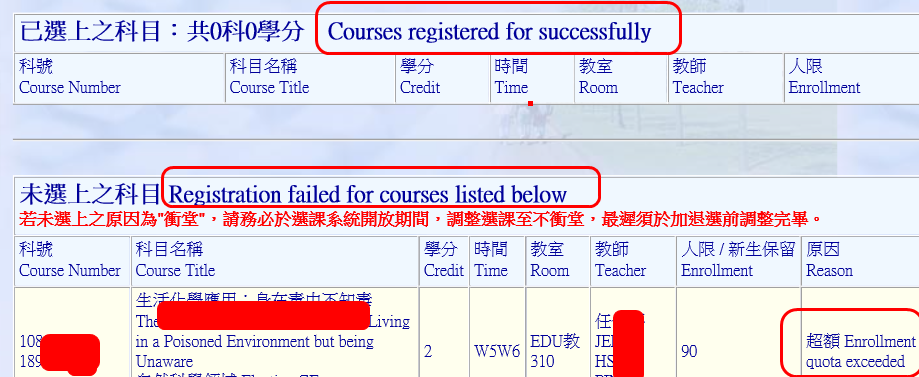 **For safety reasons, the system will automatically log out after 30 minutes of inactivity. You may re-login to add or drop courses during the course selecion period.